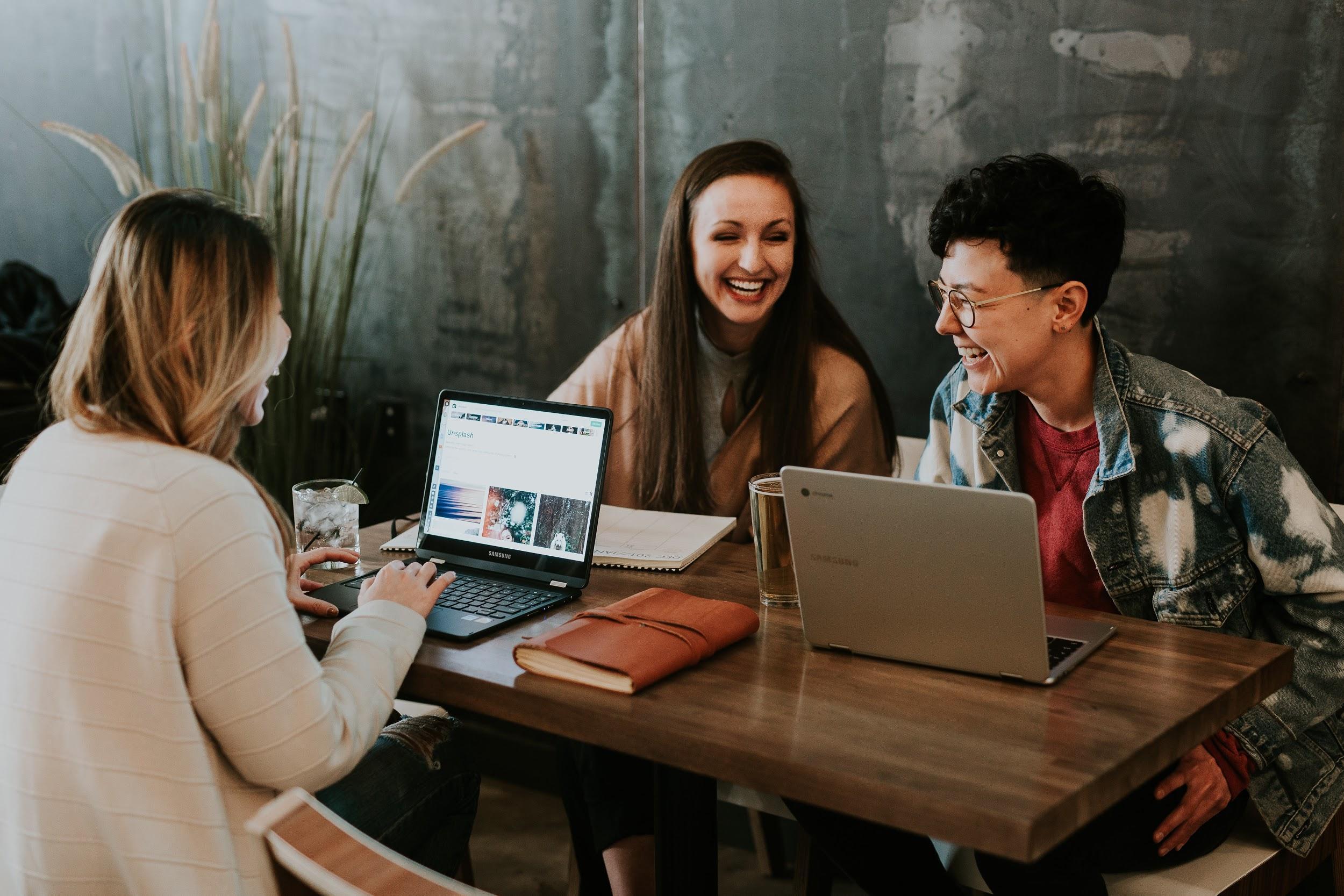 Introduction
School is back in session! As you gear up for a new semester ahead, you might be thinking of getting an upgrade on your laptop. Well, we know it can be quite difficult to do all the necessary research and considering all sorts of different specs like processing speed, screen quality, screen size, memory, and more. Regardless of whether you're getting an it project management certification or other courses, a handy laptop will always do wonders for your grades.
Not to worry — we bring you the top 10 laptops for students and highlight their pros and cons. We also provide details like the weight and price so it's easy for you to compare and see which is best suited for you. Let's dive in!
1. Aftershock 15X
We kick off our list of recommendations with a homegrown brand. This one's especially for all the gamers, who require the processing speed and graphics card needed for your favorite games to run smoothly. This laptop, coming in at just over 2KG has all that, so you can play to your heart's content in your downtime. Other specs that may pique your interest are the 9th-gen Intel Core i7 processor and 144Hz display. At just under $2,000, it's worth it if you'll use it to play your games often. If you're looking for something more study-friendly, a lighter and cheaper laptop would probably suffice.
2. ASUS Zenbook 14 A5371T
This one has been raved about, particularly for its lightweight nature and relatively affordable price at just over $1,600. At just 14 inches and 16.9MM thin, it's sleek and small design makes it optimal for students who need to travel around campus. Despite its small size, a large touchpad is included together with a backlit keyboard for easy typing.
The screen area is also slightly larger than usual, with smaller bezels around the sides for an immersive viewing experience. Another plus is the Asus SonicMaster sound system, which projects great sound despite its small size. Together, it makes for a fantastic note-taking and movie-watching experience.
3. ASUS VivoBook 14
If you find that the ASUS Zenbook is too small for you, then do consider its counterpart that comes larger, yet cheaper at only $999. It has a huge, 4-sided display with a super slim bezel for a totally immersive experience. Not only is it large in size, but it is also large in terms of capacity. You can have dual storage drives to store all the research papers, pictures, and movies you need. Coming in at 1.5KG, it is slightly heavier than most laptops, but it's definitely value-for-money in terms of functions and processing speed.
4. MacBook Air
No list of student laptops would be complete without the MacBook Air. This is a student favorite for its sleek design and gorgeous Retina display. The 2020 13.3 inch display has over four million pixels for the ultimate resolution and razor-sharp clarity on screen. On top of looking good, it also has a great processing speed that guarantees superior CPU performance and graphic performance.
It's usable and ergonomic in its design, too. For one, the trackpad is large and spacious, not to mention the Magic Keyboard that's designed for a great and efficient typing experience. Coming in at a competitive price of $1,449, it's definitely worth a shot.
5. Razer Blade Stealth
As the name suggests, this 13.3-inch laptop appeals to gamers in both its design and function. The first giveaway is the name, and the second is the unique rainbow-colored keyboard that comes with it. With over 16.8 million colors to choose from, the lights are personalizable and will certainly give off the "gamer vibe" you may want.
With an 11th Gen Intel Core i7, the processor is also perfect for gamers and creators, easily handling even the most demanding of tasks. With all this high speed and function, it's no wonder that it comes in slightly pricier at over $2,000 for the 256GB model.
6. HP Chromebook 14
Boasting impressive screen space in a 14-inch diagonal HD anti-glare screen, this Chromebook is one of the best in the market today. The display is top-notch, with a great keyboard and trackpad to match. Although it's technically a Chromebook, it also offers universal USB-C compatibility to attach your other devices with ease. Get this on Amazon for just over $1,040 for the 64GB model.
7. ACER Aspire Nitro 5
If you're looking for something affordable yet still game-friendly, then the ACER Aspire Nitro 5 is a top contender. The processing speed and graphic processors will easily let you play most Triple-A games at high definition, though you may encounter some lags occasionally. If you're on a budget, the cheapest model comes at under $1,500.
The processing is great, and the build is strong and sturdy at 2.2KG. Apart from that, note that the colors may not be as brilliant as the latest display tech. That said, for its price and speed, it still packs a punch as a whole.
8. Google Pixelbook Go
Worried about battery life? We don't blame you, given how you may have to stay out and go for classes for hours on end without seeing a single charging point. Well, if that's you, then this laptop is perfect for you, coming with an amazing 15 hours of battery life. On top of that, you get a 1080p high-quality webcam, a full 4K Ultra HD display, and a handy "hush" keyboard — all weighing just slightly upwards of 1KG. At about $2,000, it's a great premium product at a relatively affordable price.
9. Lenovo Yoga C630
This is a classic, flexible laptop that can actually turn 360-degrees to serve as a tablet if you need it. The convertibility makes it perfect for students who need to give presentations frequently or work on the go. It has plenty of space, too, with a 15-inch screen display all under 2KG.
At just under $1,500, it's a stellar runner with up to 10 hours of battery life, an Intel i5 processor, and 128GB internal storage. It also runs Chrome OS perfectly, coming with 100GB of Google Drive free storage for all your group assignments.
10. DELL XPS 13 9350
This laptop is perhaps one of the most functional on the list, with all that you need. The only downside is that it's on the heavier side at just over 3KG, but we have no complaints apart from that.
It has a beautiful 13-inch InfinityEdge display, with crisp and clear colors. It has a backlit keyboard and a sensitive trackpad. It has a long, 18-hour battery life. It has the latest Intel Core i7 processor. It runs perfectly with Windows 10. In essence, it really has everything you might need as a student for $1,610 — a good price for such a functional, do-it-all laptop.
Conclusion
With these top 10 recommendations, it's time to go shopping! We've chosen the top 10 affordable and useful laptops in Singapore that you may want to get to be all set for a new semester ahead.