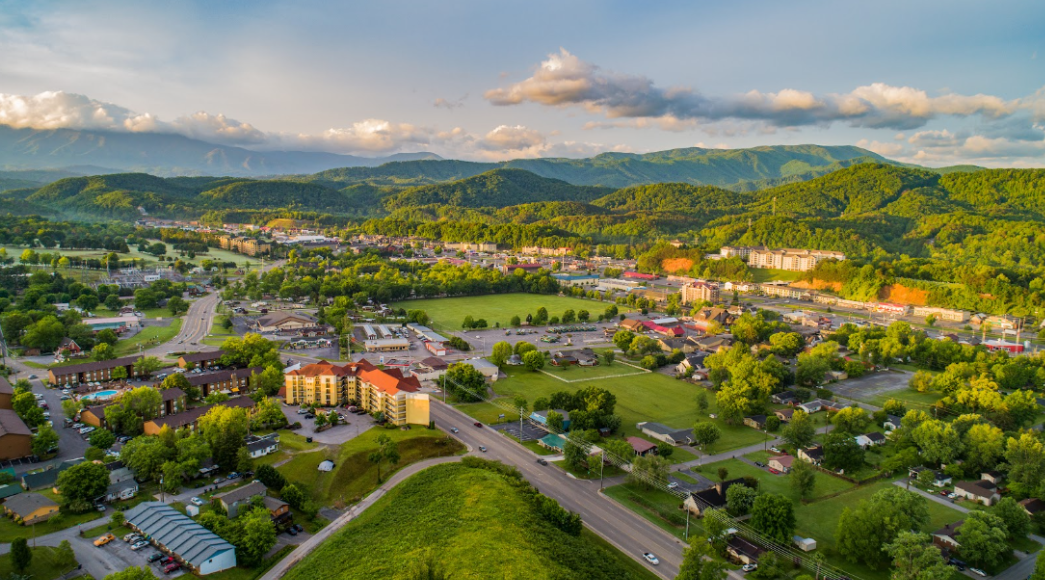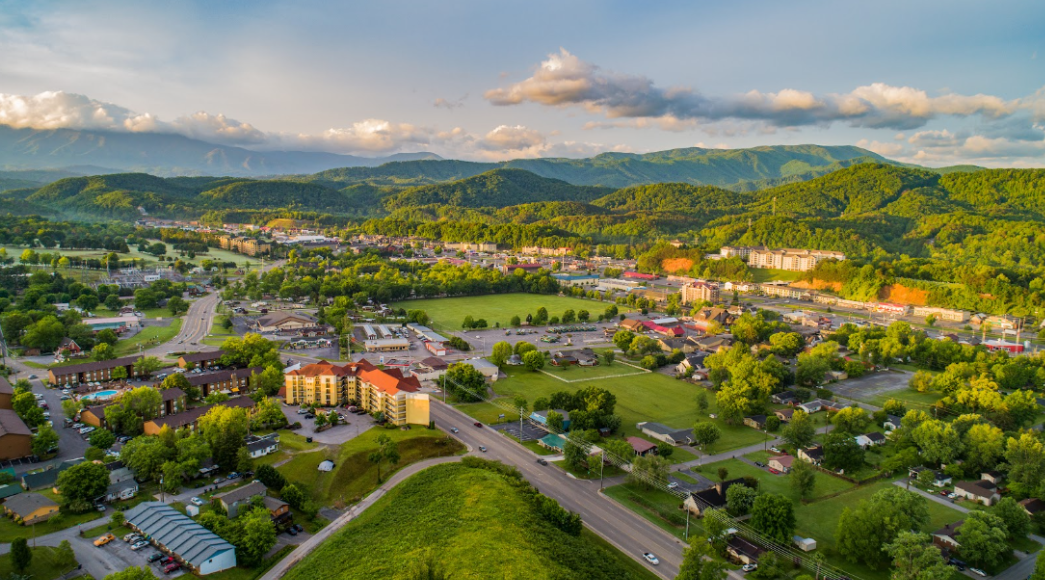 Pack your bags because the Great Smoky Mountains in Eastern Tennessee are calling! Every year over 14 million tourists visit this magnificent region of Appalachia. It's no wonder when there's so much to explore. The immense natural beauty of the mountains makes a perfect backdrop for romantic occasions. The local history and diverse arts and crafts offer a window into Appalachian culture. Plus, the mountain towns of Pigeon Forge and Gatlinburg are known for their world-class family-friendly entertainment.
Have you figured out your excuse to skip town and head for the mountains yet? If so, make the most of your time there with these 5 ways to experience the Smokies!
Mountains Make A Romantic Setting
One of the best ways to spend your time in the Smokies is to share it with someone special. There's no better way to express the longevity of your love for your partner than with a trip to some of the oldest mountains in the world! If you've been questioning where to tie the knot, take your honeymoon, or just spend quality time together, a romantic getaway in Gatlinburg could be the answer.
Surrounded by mountains on all sides, Gatlinburg is home to some of the most romantic settings in Eastern Tennessee. If a destination wedding is your goal, you'll find an upscale event space at the Trillium Venue as well as a more rustic mountain aesthetic at The Lodge at Hidden Mountain Resort. If the knot has already been securely tied, consider taking your honeymoon to a cozy, secluded cabin with Bluff Mountain Rentals.
The Gatlinburg area also offers plenty of romantic things to do for couples. You could enjoy beautiful panoramic views of the mountains on the chairlift and SkyBridge at the Gatlinburg SkyLift Park. At Anakeesta, spend an afternoon in the heavens above Gatlinburg exploring the shops, cafés, gardens, and amusement rides on the mountaintop. Wind down the day with a couples' massage at Fox Salon & Spa – or, take a winery tour of Gatlinburg with stops at Sugarland Cellars, Gatlinburg Winery, and Tennessee Homemade Wines.
Local Attractions Are Great for Kids
Of course, the main reason to visit the Smokies is for those breathtaking views. Yet, families will be delighted to hear that the area is equally known for its kid-friendly entertainment. From the Pigeon Forge dinner theaters to the wacky museums in Gatlinburg, you'll have more than enough activities to keep the kiddos entertained on vacation. We'll highlight two particularly fun things to do in Pigeon Forge and Gatlinburg with kids.
At Pirate's Voyage Dinner & Show, Captain Blackbeard and Calico Jack lead their band of scallywags on adventures across land, water, and lagoon to find Davy Jones' lost treasure. Witness incredible sword fighting, acrobatic stunts, and special effects on top of full-sized pirate ships at this one-of-a-kind dinner theater. While our pirate friends perform on stage, you get to feast on fried chicken, sugar-cured ham, and a few other favorite Southern comfort foods. Make sure to get there early for a pirate or mermaid makeover!
Only in the heart of Gatlinburg will you find a matchstick sculpture of Hogwarts, authentic shrunken heads, and a vampire killing kit. Ripley's Believe It Or Not! Odditorium is home to the strangest oddities you'll ever encounter! This kid-friendly museum features interactive exhibits covering topics from pop culture to outlandish art pieces and extraordinary individuals. Robert Ripley's collection of bizarre artifacts comes from over 200 countries, and they're real whether you believe it or not!
Dolly Parton Left Her Mark Upon These Hills
Did you know Dolly Parton is to thank for many of the best family-friendly attractions in the Smokies? That's right – legendary country singer-songwriter and philanthropist Dolly Parton was born and raised in these hills.
Fans of hers will be intrigued to learn that her childhood home is still standing in Locust Ridge. Though the original property is not open to the public, an exact replica can be found at Dollywood. This award-winning amusement park contains a small museum dedicated to Dolly's childhood home, where visitors can learn about the star's life and see some of the original items from her home. Not only this, but visitors are invited to see Dolly's Home on Wheels, the original tour bus that brought her all around the country.
If you're headed to Dollywood because you're a diehard Dolly fan, you can't miss out on the amusement rides while you're there. The park contains over 40 thrilling rides ranging from toddler-friendly to daredevilish. Plus, Dollywood is so much more than just a theme park. When you're not getting windswept on the rides, take a break to explore the restaurants and shops on-site. Dollywood is also known for hosting awe-inspiring festivals and events, especially during the winter holidays. That said, if you're visiting the Smokies during summer, you can cool off on the water rides at the sister theme park, Dollywood Splash Country.
Appalachia Is A Cultural Experience
Dolly is such an extraordinary individual – and it's because she grew up in an extraordinary environment. The Great Smoky Mountains boasts a unique culture, influenced by its long history of Native inhabitants and Scots-Irish settlers. For those who love history or cultural immersion, the Great Smoky Arts & Crafts Community is a great place to start. The 8-mile loop road is dotted with the shops and boutiques of local artisans. Feel free to shop around, admire the handiwork, and strike up conversations with the craftsmen.
Only an hour's drive from Gatlinburg in Western North Carolina is the town of Cherokee. This is a great place to go if you take a particular interest in Native American history and culture. In Cherokee, NC, you can learn about the tribe's spirit of resilience at the Museum of the Cherokee Indian. After that, take a tour of the Oconaluftee Indian Village to see an actual 18th century village with its traditional dwellings, sacred sites, and craftwork demonstrations. Make sure to catch a showtime of "Unto These Hills," an outdoor drama telling the Cherokee story from the 1700s to modern day.
Moonshine Is An Appalachian Experience
From the local arts and craftsmen to the Native American community, the people are what make up a culture. In the Smokies, a huge part of the Appalachian culture also comes from how those people enjoy spending time together. What greater way to pass the hottest afternoons of summer or snowy winter nights than with soulful bluegrass music and a mason jar of moonshine?
The Scots-Irish brought their whiskey-making methods when they first settled Appalachia. Later, the Smokies provided a hidden location for Prohibition-era bootleggers to continue distilling their shine. Today, commercially-made moonshine is safe and legal in Eastern Tennessee, and the Smokies are still known for their 'shine.
Take a tour of the Smokies via its distilleries. You'll find moonshine and whiskey tastings at distilleries like Ole Smoky Distillery, Sugarlands Distilling Company, and Tennessee Legend Distillery. If you're lucky, you might also get to meet one of the living legends of moonshine and hear live bluegrass music at some of these venues, too!
In Conclusion
What type of vacation are you looking to create? For those with romance on the brain, the lush forests and hazy blue peaks are only too suited to setting the mood. Meanwhile, those looking for a taste of authenticity will find a wealth of culture through the arts, crafts, music, and even the booze. For those seeking family fun, Gatlinburg and Pigeon Forge offer an abundance of thrilling activities designed specially for kids. Sure, the Great Smoky Mountains can make a pretty postcard. But they can also make a pretty versatile destination, too, with all of this to offer!