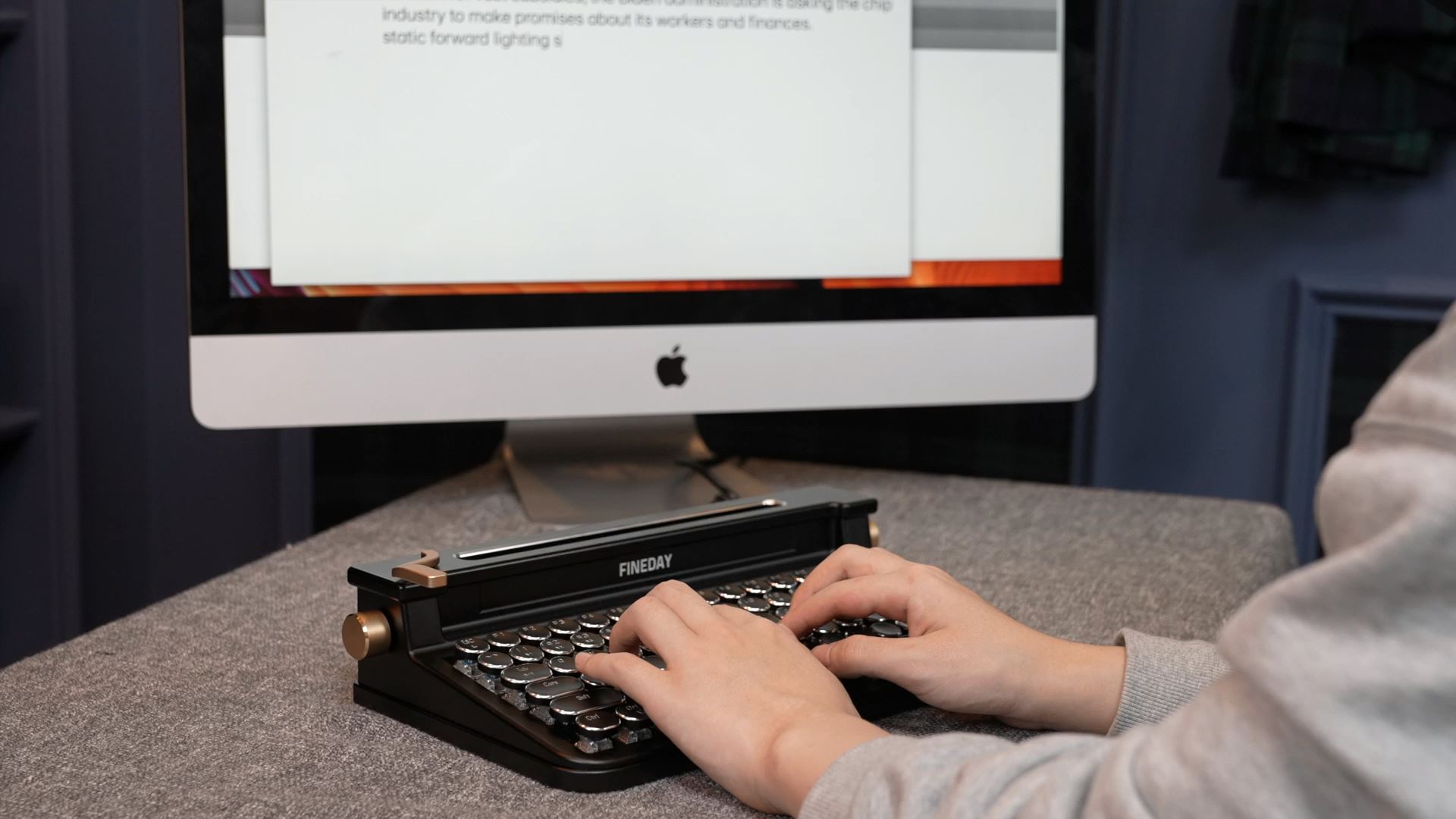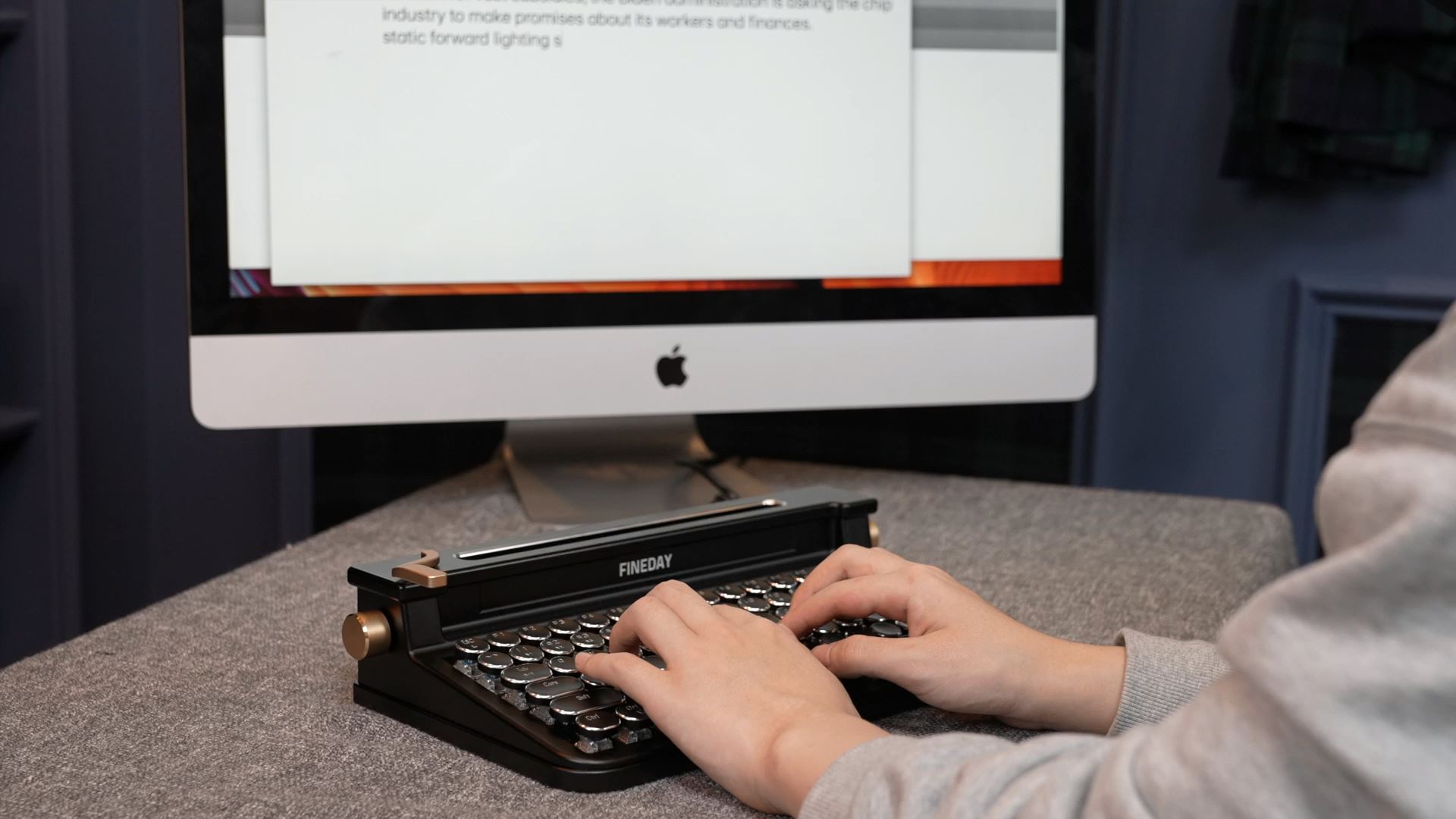 In the world of technology, we are constantly seeking innovation and improvements to enhance our productivity and user experience. When it comes to keyboards, mechanical keyboards have gained popularity due to their tactile feedback, durability, and customizable features. FINEDAY 3.0 Aluminum Edition, a groundbreaking project on Kickstarter, is set to revolutionize the mechanical keyboard market with its exceptional design, premium materials, and seamless Bluetooth connectivity. Let's delve into the fascinating features that make FINEDAY 3.0 Aluminum Edition a game-changer.
Unparalleled Build Quality
FINEDAY 3.0 Aluminum Edition is crafted from full aluminum, a material known for its strength and longevity. This keyboard not only looks sleek and stylish but also feels substantial and sturdy. With its robust construction, it is built to withstand the test of time, ensuring a reliable typing experience for years to come.
Exquisite Design and Ergonomics
The FINEDAY 3.0 Aluminum Edition is not just a functional tool but also a work of art. Its minimalist design exudes elegance and sophistication, making it a perfect fit for any workspace. The sleek and slim profile adds a touch of modernity while the ergonomic layout provides a comfortable typing experience, reducing strain on your wrists and fingers.
Customizable Key Switches
One of the standout features of The FINEDAY 3.0 Aluminum Edition is its modular key switch design. It offers a range of options, including popular mechanical switches like Cherry MX, Gateron, and Kailh, allowing users to choose their preferred switch type and customize the keyboard to match their typing style and preferences.
Seamless Bluetooth Connectivity
Gone are the days of tangled wires and limited mobility. FINEDAY 3.0 Aluminum Edition utilizes Bluetooth technology, enabling wireless connectivity with your devices. Whether you want to connect it to your laptop, tablet, or smartphone, the FINEDAY 3.0 Aluminum Edition provides a hassle-free connection, giving you the freedom to work or play wherever you desire.
Impressive Battery Life
Equipped with a powerful rechargeable battery, the FINEDAY 3.0 Aluminum Edition boasts an impressive battery life. With up to 30 days of usage on a single charge, you can forget about constantly hunting for spare batteries or worrying about your keyboard dying in the middle of an important task.
Backlit Keys for Enhanced Productivity
In low-light conditions or late-night work sessions, the FINEDAY 3.0 Aluminum Edition's customizable RGB backlighting comes to the rescue. With multiple lighting effects and brightness levels, you can set the mood and easily locate keys, boosting your productivity and ensuring accuracy, even in dim environments.
Conclusion
The FINEDAY 3.0 Full Aluminum Bluetooth Mechanical Keyboard is a crowdfunded project that promises to redefine the mechanical keyboard landscape. With its impeccable build quality, ergonomic design, customizable features, seamless Bluetooth connectivity, and impressive battery life, it is set to become a must-have gadget for professionals, gamers, and keyboard enthusiasts alike. As the project gains traction on Kickstarter, it is evident that the FINEDAY 3.0 Aluminum Edition is poised to be a game-changer in the world of mechanical keyboards. So, why settle for ordinary when you can elevate your typing experience with the extraordinary FINEDAY 3.0 Aluminum Edition? Support the campaign and be one of the first to experience this limited edition technological marvel.